— WS Russia (World Skills)
— Virtual Technology
— Structure and Maintenance
— Laboratories and Workshops
— Educational Equipment
— FINISHED PROJECTS
Virtual Drilling Rig Simulator
Drilling Master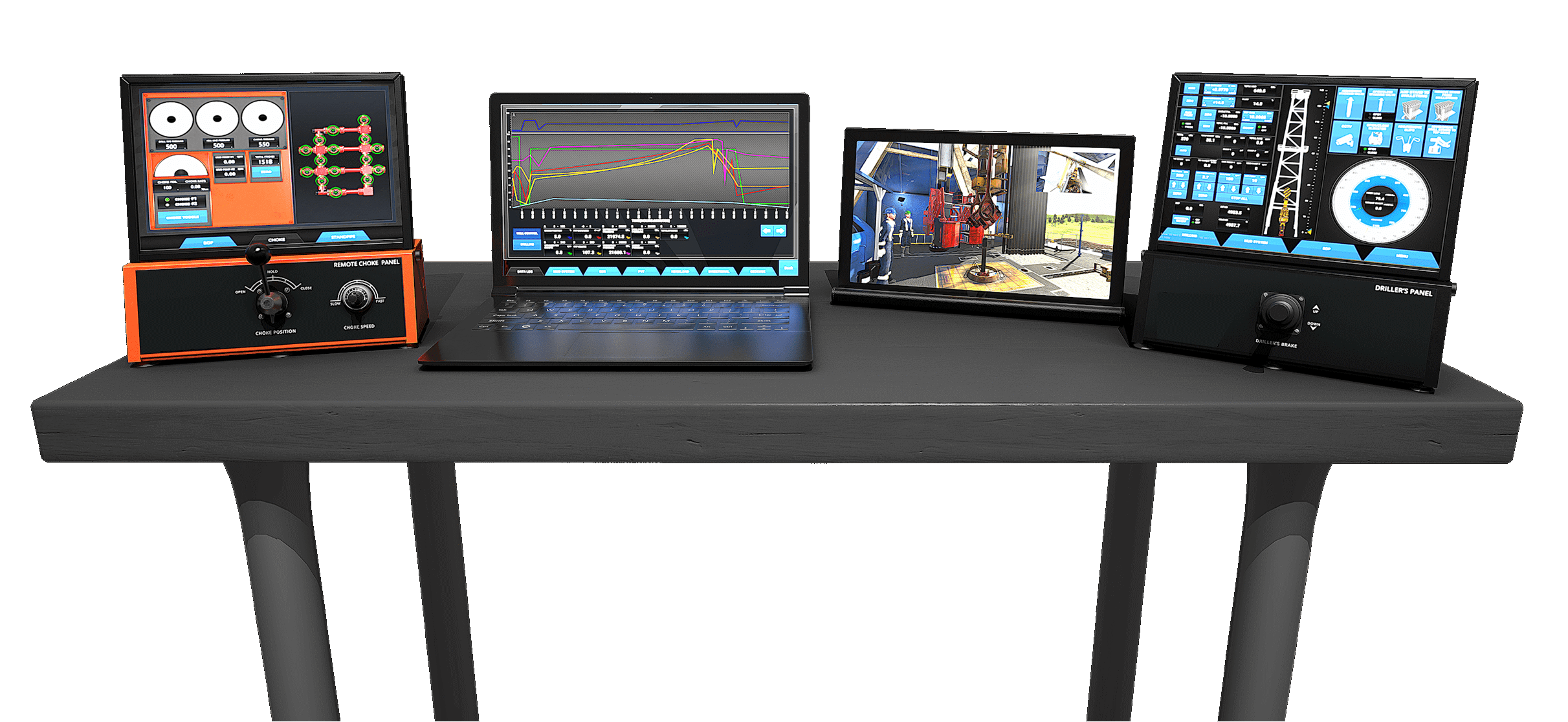 Virtual drilling rig simulators ideally fits to train drilling operators in safe conditions.
Virtual drilling rig simulator, "Drilling Master", is desk simulator for well management, which includes functionality and mobility.
Simulator software provides drilling process simulation in real time, considering substance behavior, geophysical parameters with opportunity to create endless scenarios and emergency situations
Control panes of simulator enable process controlling in real time
Operator's stations to control drilling rig and choke system.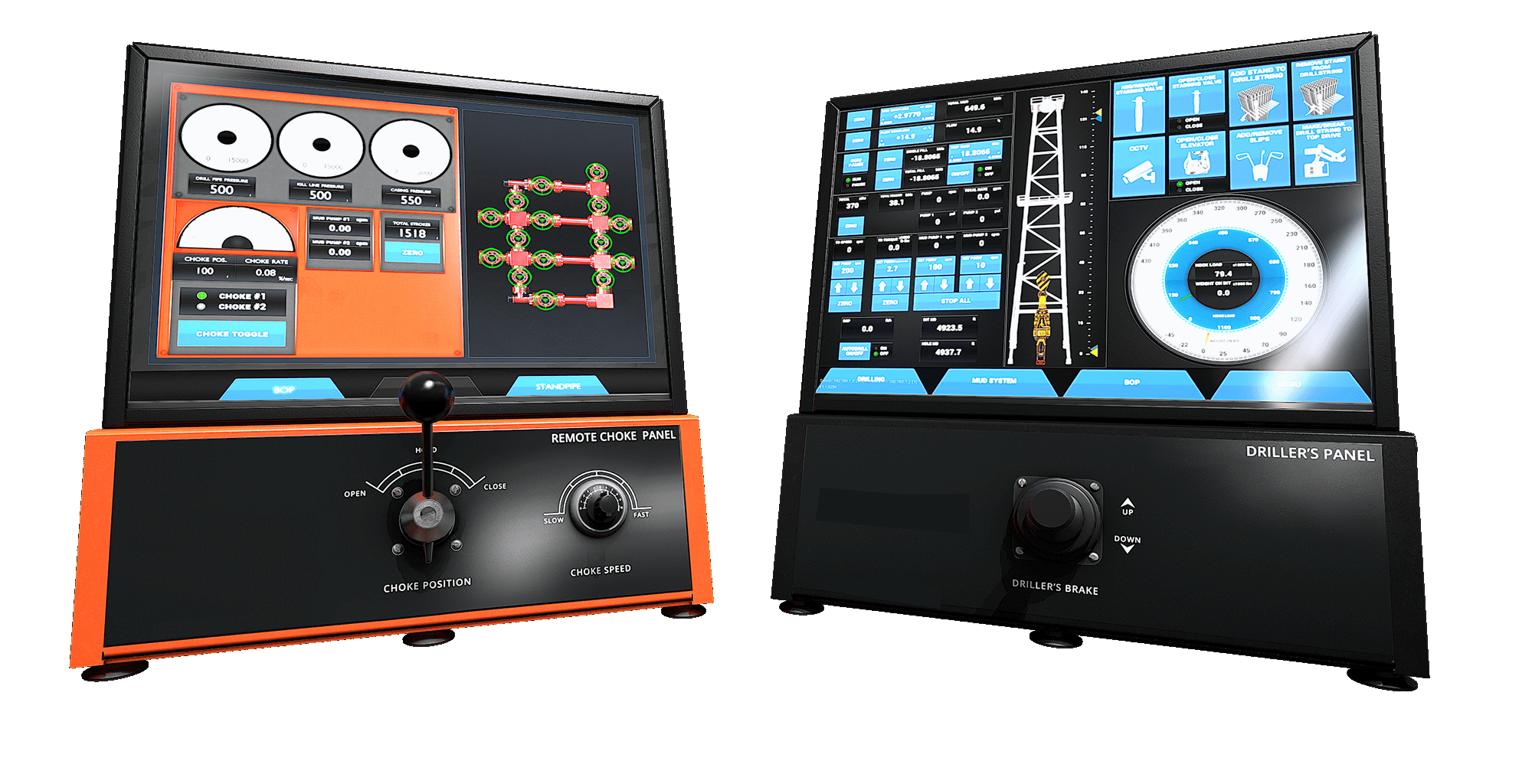 Information entry system enables simulator using for training new specialists, works planning, competence analysis and qualification improvement.