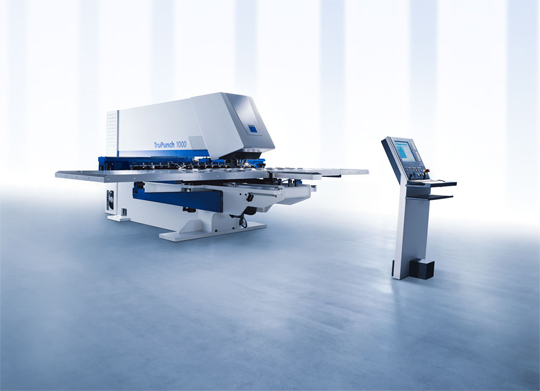 The coordinate-punch presses are complex automatic units for effective and highly exact sheet metal machining. The coordinate-punch press is a multi-functional universal device which allows making the holes of any preset shape in the raw parts. Besides, using these mechanisms it is possible to perform the special technological operations, such as flanging, bunching, drawing, punching and forming.



An important advantage of these machines – is the ability to quickly reset, this is why coordinate- punch presses are widely used in spheres where it is required to produce small consignments of items of different types. For example, the main users of these highly advanced units are traditionally those enterprises which deal with electro technical, aviation, automotive and other industries, where not only the speed is required but also a high quality of machining.

| | | |
| --- | --- | --- |
| Operational zone | mm | from 2070 x 1280...3060 х 1580 |
| Tools | pieces | 15 – 150 |
| Sheet thickness | mm | up to8 |
| Cutting force | kN | up to 220 |
| Max. number of strokes in the course of cutting | strokes per minute | 1400 |
| Max. number of strokes in the course of marking | strokes per minute | 2000 |
| Tools changing time | Sec. | 2,2 – 4,4 |
---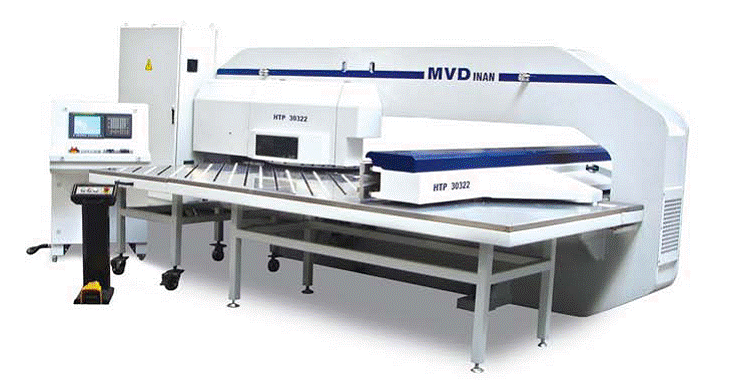 - A closed О-shaped welded frame, with relieved stress, ensures a high level of hardness and the absence of deformations – high accuracy and long tool service durability.
- CNC system Fanuc 0i PC, servo drive Fanuc.
- Hydraulics Bosch-Rexroth or Hoerbiger
- Hydraulic H+L power station (Germany)
- Automatic reference of sheet clamp position, sheet clamp.
- CAD/CAM russified software Metalix
- Marking and forming opportunities
- Ball and brush working table with a large cargo lifting capacity.
- Function "shortened working path" for reduction of the nonproductive time and electrical power costs while working with thin metal.

| | | |
| --- | --- | --- |
| Operational zone | mm | до 1250 х 4000 |
| Tools | pieces | 32 |
| Max. sheet thickness | mm | 6,0 |
| Max. cutting force | kN | 300 |
| Max. number of strokes in the course of cutting | strokes per minute | 300/600/900 |
| Positioning accuracy | mm | ± 0,1 |
| Quantity of axes | | 4 |
| Occupied area | mm | 5300 х 3200 х |
Свяжитесь с нами для уточнения технических характеристик оборудования заполнив форму или по телефону (812) 309-73-37